A proven track record…PolymerPak is a manufacturer
of sustainable food packaging using recycled drink bottles.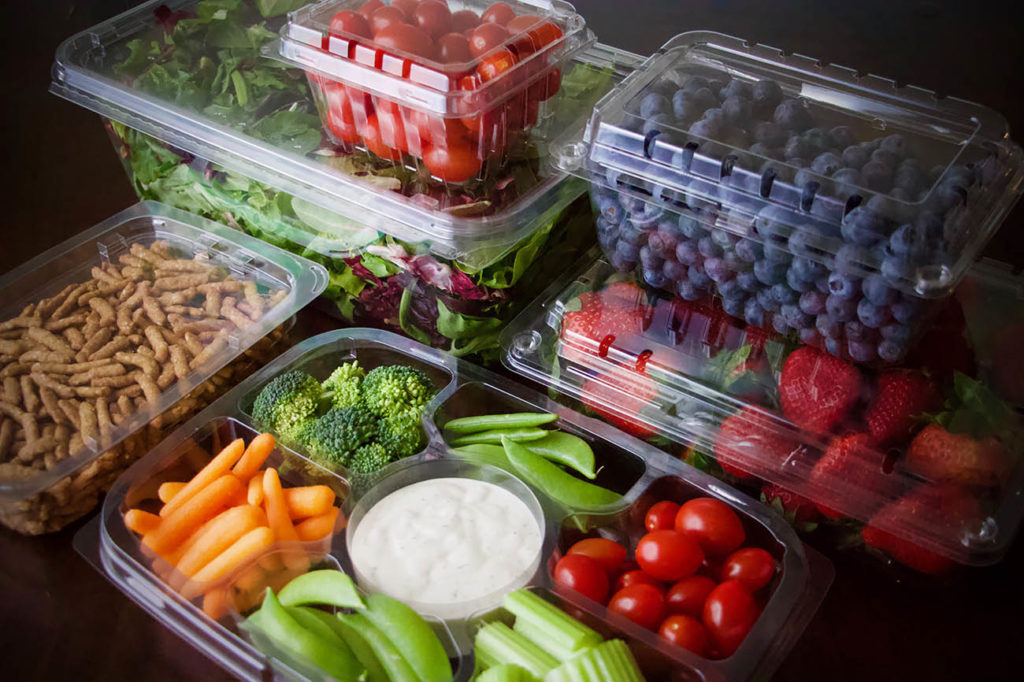 PolymerPak prides itself on being an innovator of sustainable food packaging for the foodservice, retail, and distribution markets throughout North America. A subsidiary of Packaging Matters, LLC, PolymerPak is the most recent addition to over 70 years of privately owned sustainable container companies. Founded on cutting-edge technology with PET thermoforming capabilities, our manufacturing facility is located in Visalia, CA.
Utilizing a platform of new plastics materials and improved container design, PolymerPak is uniquely qualified to create solutions for your individual requirements. Vertically intergrated manufacturing operations in our plants allow PolymerPak to recover and reuse virtually all of our web and part scrap, creating a near zero waste operation.
Since 2014, PolymerPak has developed 70% Post-Consumer Recycled (PCR) PET packaging available in clear and black. PolymerPak has been committed to innovation, exceeding customer expectations, and manufacturing in the USA. To achieve our competitive pricing, PolymerPak extrudes the roll stock used in their thermoforming process.
PolymerPak offers a wide range of products designed around sustainability, functionality, and convenience.

The largest aluminum container supplier to the Packer Processor industry. Founded in 1948, Penny Plate supplies many of the top ten food companies with aluminum containers for their retail products. Penny Plate has one of the largest lines of aluminum containers and sells to the Foodservice, Retail and Packer Processor markets. Penny Plate produces their own dies and is known as one of the leading innovators in aluminum container packaging. Aluminum containers can be recycled in the aluminum recycling stream.